A medley of nature's influences sustains us
Architecture is not a luxury,
it is more,
it is a required artistic nourishment for our lives,
vital not only to individuals, but also to our civilization
as a responsibility for quality experiences and interactions
with our lived in environment.
The following projects are collaborative in design.
They respect the qualitative life of the client.
They rely on the skill of contractors and the expertise of engineers and artisans.
They honor the site of which they become a part.
They are created as sacred spaces—spaces used daily—within this melody
of life influences that here sustain us.
Featured Projects
Our philosophy and expertise are best represented by our labors of love.
The Firm
Hands that design, decipher and orchestrate
Life unfolds in a stream of people, beliefs and events. The places we inhabit embody the spirit of our experiences while honoring a connection to the natural environment. Designing spirit-filled places, Greif Architects | Living Architecture is passionate about architecture as an expressive art that serves the needs and desires of its inhabitants.  We began the practice in 1991—now a full-service design firm with a portfolio of residential, commercial, and institutional work.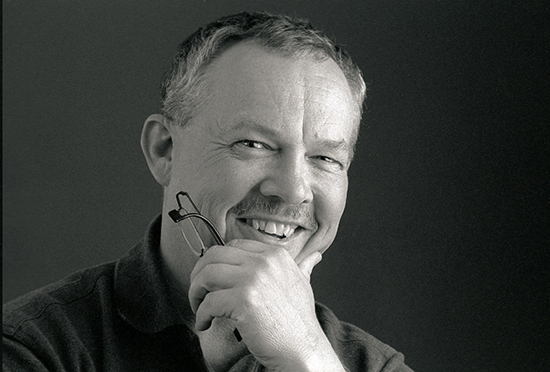 Joseph Greif
Principal


Inside
I come from a family of builders and architects. My grandfather, a builder, also had an architectural license issued in Chicago in the 1920s. My father built houses in Washington and Idaho for fifty years. Growing up on job sites I developed a sense of how an architect can help and also hinder a successful project, in what they give to a builder to build from, and then help problem solve.
Out
I was born in Germany and raised in Cottonwood, Idaho. Even though I was too young to remember my German beginnings, being born there is significant to who I am. Just as growing up in Idaho, next to the Salmon River, is an important part of who I am now.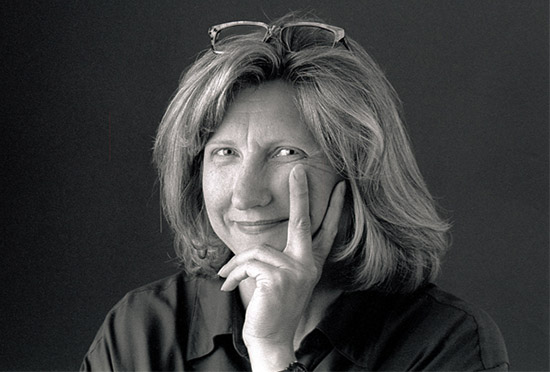 Cynthia Nolting-Greif
Principal


Inside
When I am working I focus very intensely on the client's needs and the design potential as I filter through ideas sheathed in their imagination and desire. Executing the client's impulses through my hands in drawings while thinking through the concept tends to be a powerful starting point for creativity and innovation. I am trained to make things and resolve it as close as I can to the initial impulse with all its possibility.
Out 
I am from Minneapolis and have worked as an architect in Minnesota, Alaska, Hawaii, Austria and Washington State. Before becoming a principal of the firm, I worked for fifteen years as an associate in the architectural firm of the "Northwest Master," Ralph Anderson.
Architecture
We practice architecture on many levels, from simple consultation to full service design and construction administration. Throughout our involvement we look for those qualities and opportunities that will nourish and amaze our clients in the living experience of their new home.
Interior Design
We see design as an integration of inside and outside spaces. We take the lead on the interior design so that there is continuity. We work with our preferred interior designers, or with the owners' preferred designers, to coordinate specifications, select and refine materials, colors, fixtures and appliances.
Construction Administration
We provide construction administration services to best insure our clients with a positive experience of building. We review the contractors work and pay requests. We work with the best builders in Seattle and, therefore, can ensure you have a successful project experience.
Our Process
The success of any project is the result of good communication, trust, and experience brought to the process by the design team of Owner, Architect, Builder, and Artisans. For new clients it can be an intimidating activity to process and organize thoughts around what to plan for, and how to hire and work with an architect and builder. To this end we have developed this book through our 25+ years of experience working with clients creating residential architecture.
We know from experience that there is great efficiency in design if our Clients can form their thoughts around a process of knowing what is coming next. When a project starts from a foundation of "understanding the expectations," surprises are avoided and assumptions are discovered and addressed at the beginning of the process, thus saving time, money and frustration .
We wanted to create a book that eliminated the fluff and clutter of typical home planning books. The information in this book serves as a working manual at the beginning of a project by providing information critical to the process and asking questions to gather client input and ideas. It is designed to address the most important questions that our clients consistently ask us, and it addresses the questions we as architects need to ask in order to create a successful and beautiful design.
You can download a PDF of this book if you click the book cover below. Or, if you like, you can order a hard copy from Amazon, or email us and we'll send you a copy if you are interested in developing a project with us.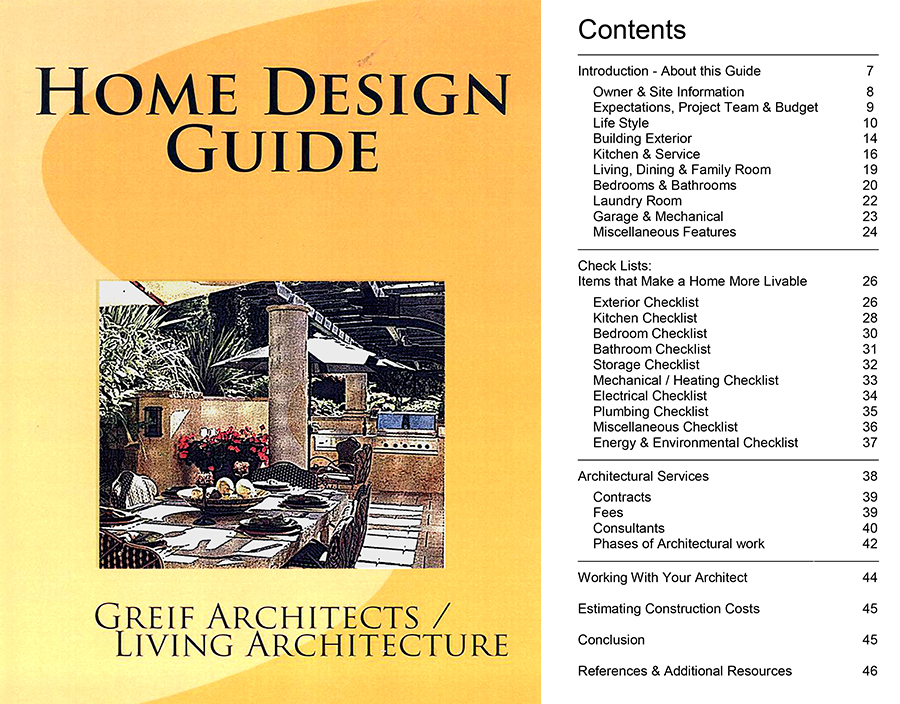 Blog
A collection of magazine articles and reviews we've written related to our firm's interests in architecture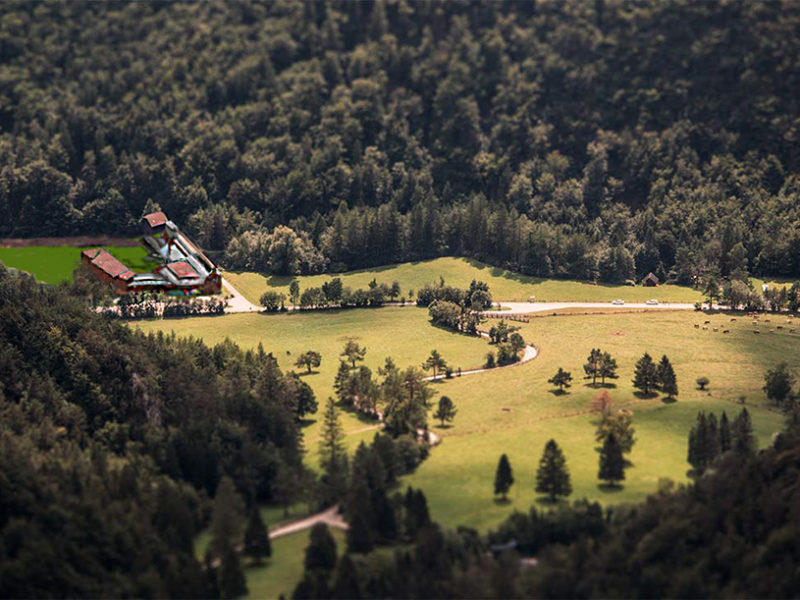 The ideal of every Waldorf School is to create a sacred place, grounding the child within human experiences of living life alive in an interconnected world environment, which extends above and below the physical plane of everyday existence. One could say that a Waldorf School is designed from the grass roots up, and a hierarchy of … Read More